THE VIRTUAL JOB FAIR
CHECK OUT THESE GREAT OPPORTUNITIES!

CLICK HERE FOR EMPLOYMENT OPPORTUNITIES!

WHAT'S YOUR PURPOSE?
Click HERE

The Head Start program in Cheshire and Sullivan County is a non-profit preschool that enrolls children whose families meet the federal low-income guidelines. Southwestern Community Services Head Start has opportunities for teachers in all stages of their careers. Maybe this is your new teaching moment.
If your superpower is teaching, please click on our logo and apply online today.

If you're in a skilled carpenter, a foreman, or a project manager, Housewright Construction is hiring right now for work in Hanover, Lebanon, and White River.
So, apply online HERE
Housewright Construction of Newbury, Vermont

NOW HIRING
FULL TIME RADIO SALES ACCOUNT EXECUTIVES
Sales experience beneficial, but will train a motivated candidate.
Please email Nichole Romano HERE for inquiries, and a detailed job description.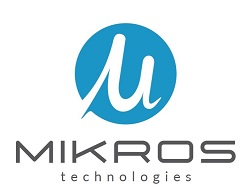 Are you interested in a career in advanced manufacturing
building the high tech products shaping our future?
Email careers@mikros.net or click HERE

THE VA SEEKS CLINIC SCHEDULERS WITH ONE YEAR OF MEDICAL TERMINOLOGY EXPERIENCE PREFERRED, AND THERE ARE MULTIPLE POSITIONS AVAILABLE. YOU WILL RECEIVE PAID VACATION, QUALIFY FOR A GENEROUS FEDERAL BENEFITS PROGRAM, TRANSIT BENEFITS.
CLICK HERE FOR MORE INFO ON CAREERS AT VA MEDICAL CENTER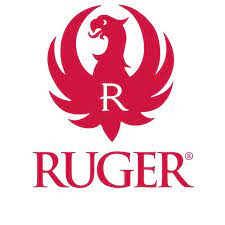 Ruger Firearms is now hiring for full time and flexible shift Production Associate positions at their Newport facility! Come talk to them and see if Ruger is the right fit for you. Full time and flexible shifts available. Flexible shifts can select the schedule that works best for you. Perks of a career at Ruger include strong benefits, competitive wages, employee discounts of up to 50%, and a quarterly profit sharing program that awards associates with extra days of pay.
Click HERE or text Ruger Jobs to 52345 to learn more and apply to join our Newport team today!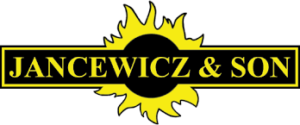 Now Hiring. Be part of a great team. Click HERE for more info!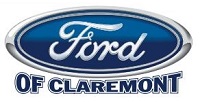 Sales Department:
Sales Professionals—no experience no problem! We will train the right candidates.
Service Department:
A and B level Service Technicians
Entry level technicians
NH State Inspection certification a plus!
We offer competitive pay, full health benefits (health, dental and vision) as well as company matched 401k plan.
Apply in person or call.
Ford of Claremont—155 Charlestown Road in Claremont 542-9800
CDJR of Claremont—5 River Rd in Claremont 543-0188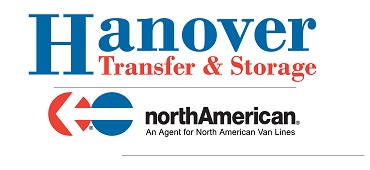 HIRING FULL TIME TODAY!
JUST OUT OF HIGH SCHOOL? COLLEGE? HAVE A CDL LICENSE? OR CURRENTLY WORKING IN THE MOVING INDUSTRY? HIRING TODAY FOR THE #1 LOCALLY OWNED MOVING AND STORAGE COMPANY IN THE CONNECTICUT RIVER VALLEY. YOU'LL LOVE THE FAMILY ENVIRONMENT AND DEDICATED TEAM! PLEASE VISIT OUR BENNING STREET FACILITY. EASY ACCESS OFF EXIT 20 OF I 89 WEST LEBANON
LOOK FOR OUR TRUCKS BEHIND THE SHAWS PLAZA. OR CALL FOR AN APPOINTMENT…603-643-3103.
-MUST HAVE A LEAN DRIVING RECORD
-ABLE TO LIFT A MINIMUM OF 50 POUNDS.
POSITIONS ARE FULL TIME WITH FULL BENEFITS.
REVIEWS AFTER 90 DAYS.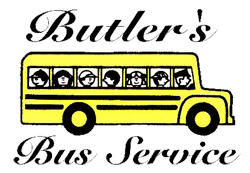 Butler's Bus Service in White River. If you love kids, and love keeping them safe. Butlers is taking driver applications for full and part-time drivers online at Butler's Bus.com,
or drop by their offices on Pine Street in White River Equal opportunity employer.

Attention Job Seekers! Hypertherm is hiring! Consistently rated one of the best places to work in New Hampshire, Hypertherm is 100 percent employee owned and has a 50-year history of no layoffs and real job security. And as an essential business, Hypertherm, is taking every precaution to keep its associates safe. Click HERE to apply now ,
or learn more in their virtual info sessions. Hypertherm is an equal opportunity employer.